Materials & Design
Our extensive supplier contacts and our innovative engineering allow us to incorporate almost any material into our designs. Our designers are constantly experimenting with new materials that are attractive in appearance and functional.
Glass
The interaction between glass and light provides a unique opportunity for heightened architectural design. As the industry leader in glass elevators, we create designs that accentuate the inherent properties of light. Glass as a material offers a modern elegance when applied to home elevators.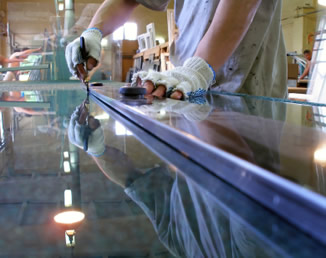 Fixtures and Accessories
Outfit the elevators with a wide variety of fixtures and accessories to suit the client's taste. Some of our accessory options include: buttons, handrails, metal finishes and coatings for hall and car station panels, position Indicators, light fixtures, and telephones.